Welcome
12409 N Rockwell Ave
Oklahoma City OK 73142
405-721-7222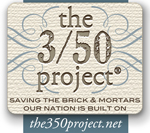 What three independently owned businesses would you miss if they disappeared?
If half the employed population spent $50 each month in locally owned independent businesses, it would generate more than 42.6 billion in revenue.
For every $100 spent in locally owned independent stores, $68 returns to the community through taxes, payroll and other expenditures.
Monday-Thursday 9-6 Friday 9-5, Sat 10-4
12409 N Rockwell Ave Oklahoma City OK 73142

405-721-7222

Learn about the IQAir Air Purifier and how it can help you and your family.

@vacshackcom
A Cleaner Place (JJ)